Does Quality & Testing Matter When It Comes to CBD Oil?
The very short answer is: YES. As the "boom" and popularity of CBD continues to grow, this means that more and more new CBD oil companies are jumping into the market. But, unfortunately, not every company is the same, and not all CBD products are created equal. This is why 3rd party testing and quality control is critical if you only want to get the very best CBD oil on the market. Here at Blackwell CBD, our #1 focus and priority is offering only the highest quality and most premium CBD products to our loyal customers. To ensure that our quality always remains consistent and of the highest quality, we put all of our CBD oil through rigorous 3rd party testing that is both trusted and highly reliable.


You'll always be able to come here to find and review our most recent and comprehensive testing results available. We have also included on every product page the corresponding test results for your convenience when browsing.

Thanks to our strict guidelines, quality control, 3rd party testing and focus on the smallest of details, you can rest assured you're only getting "the best of the best" CBD when you shop with us here at Blackwell CBD.
CBD Base Oil Test Results May 2019: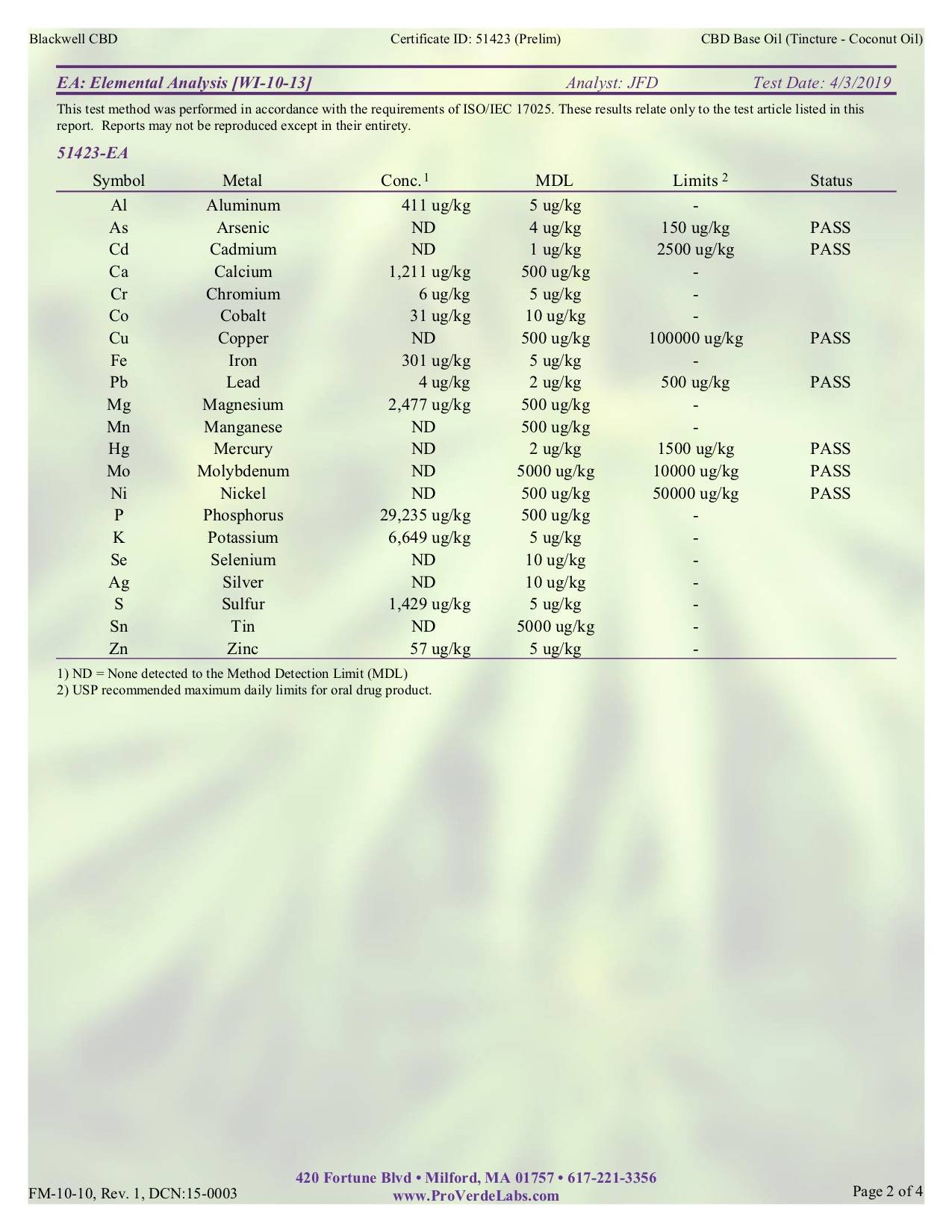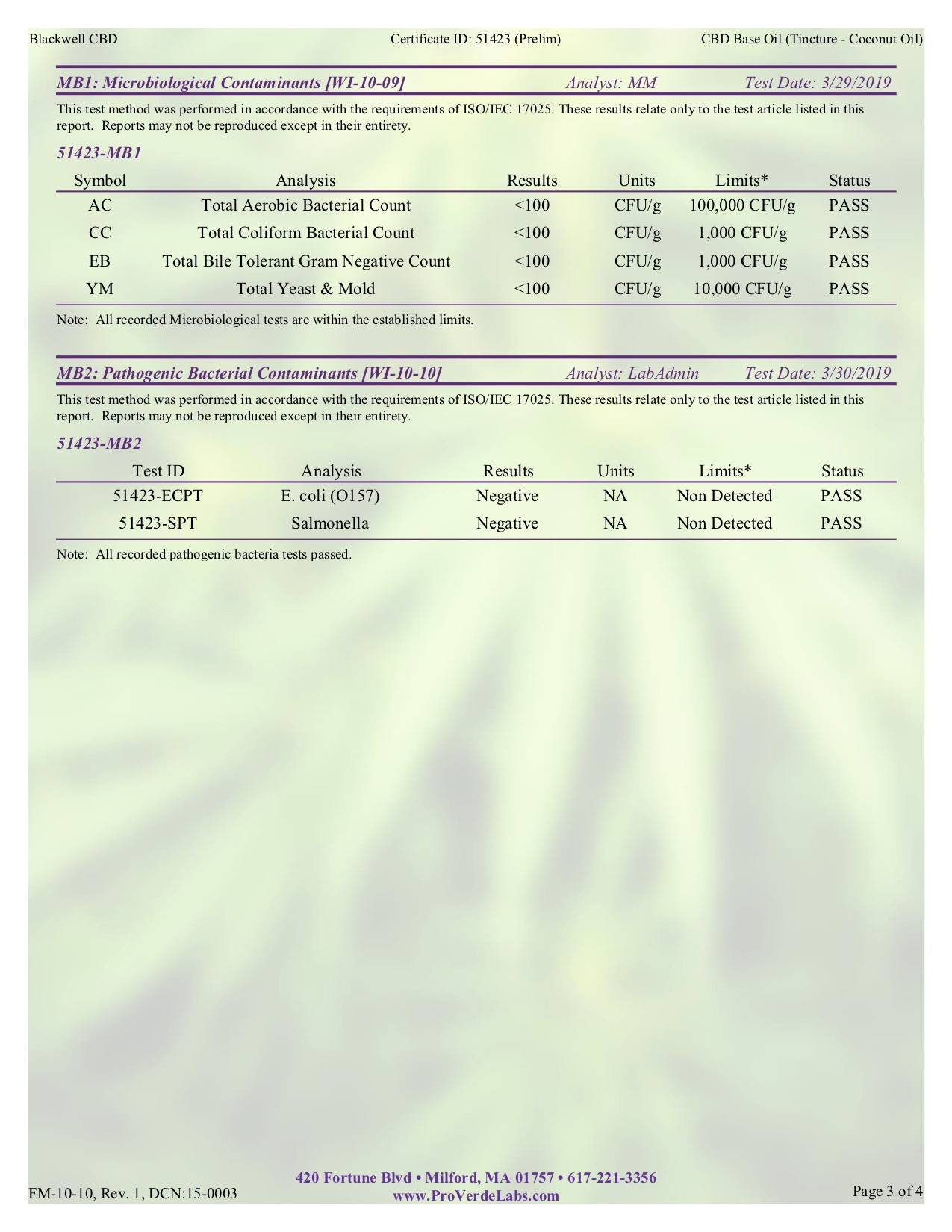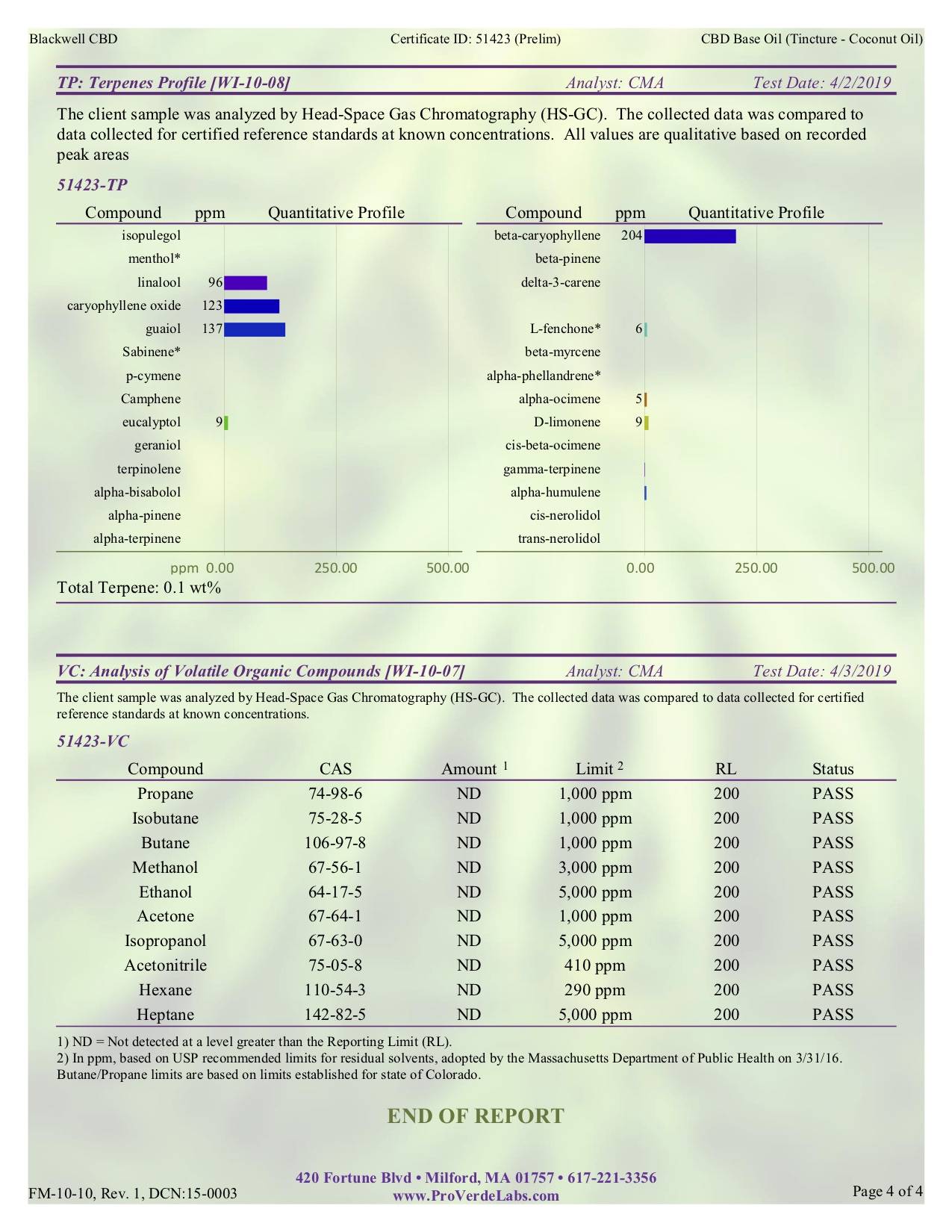 Water Soluble CBD Base Test Results March 2019: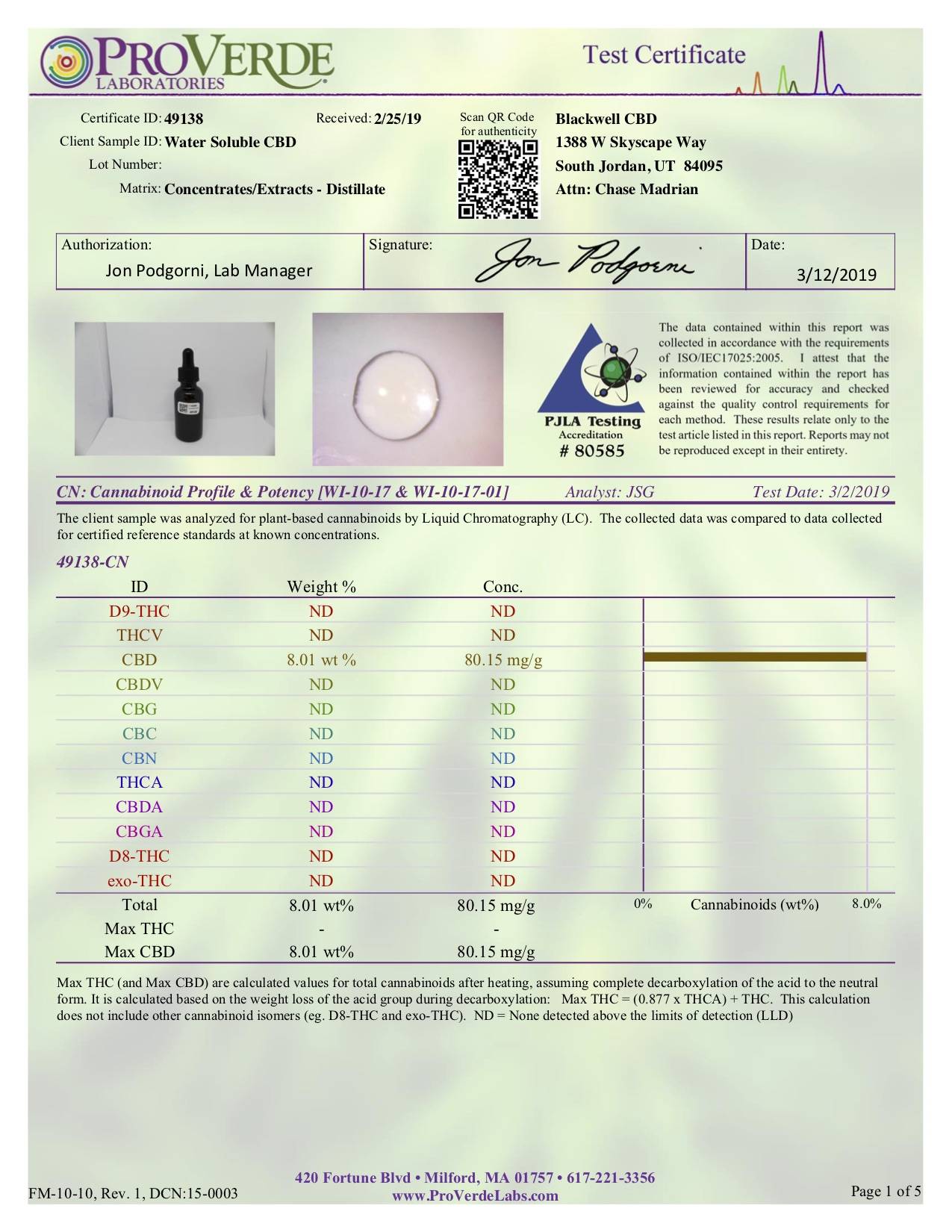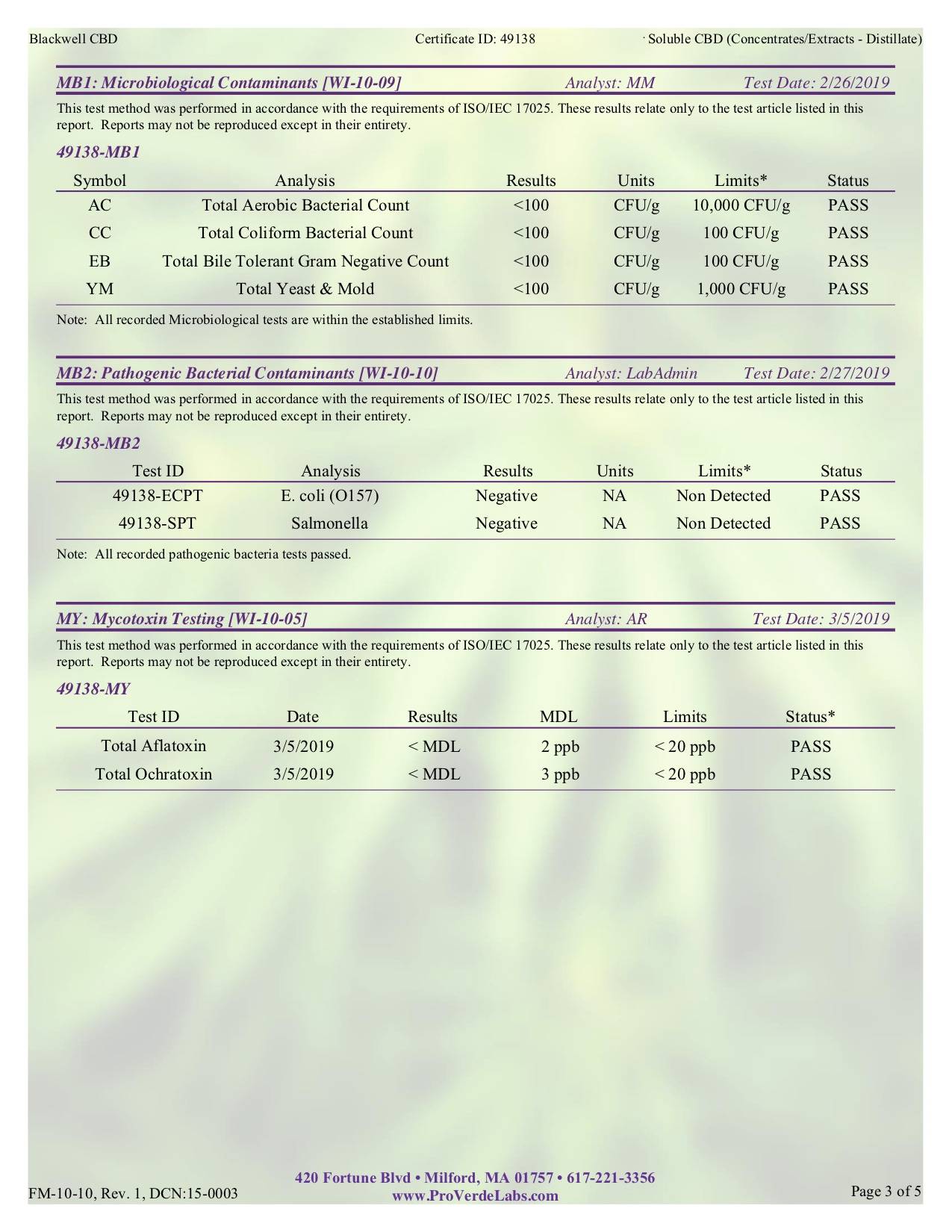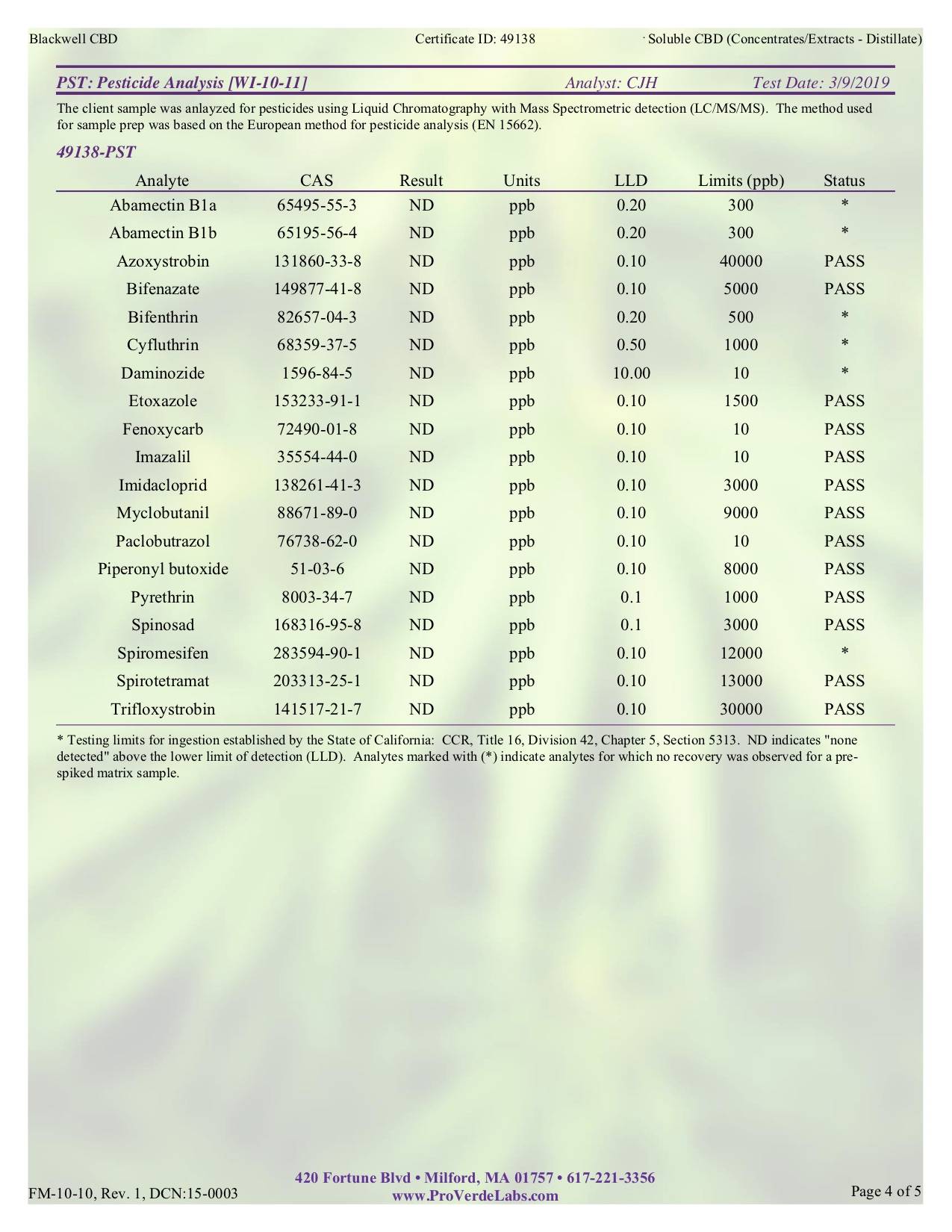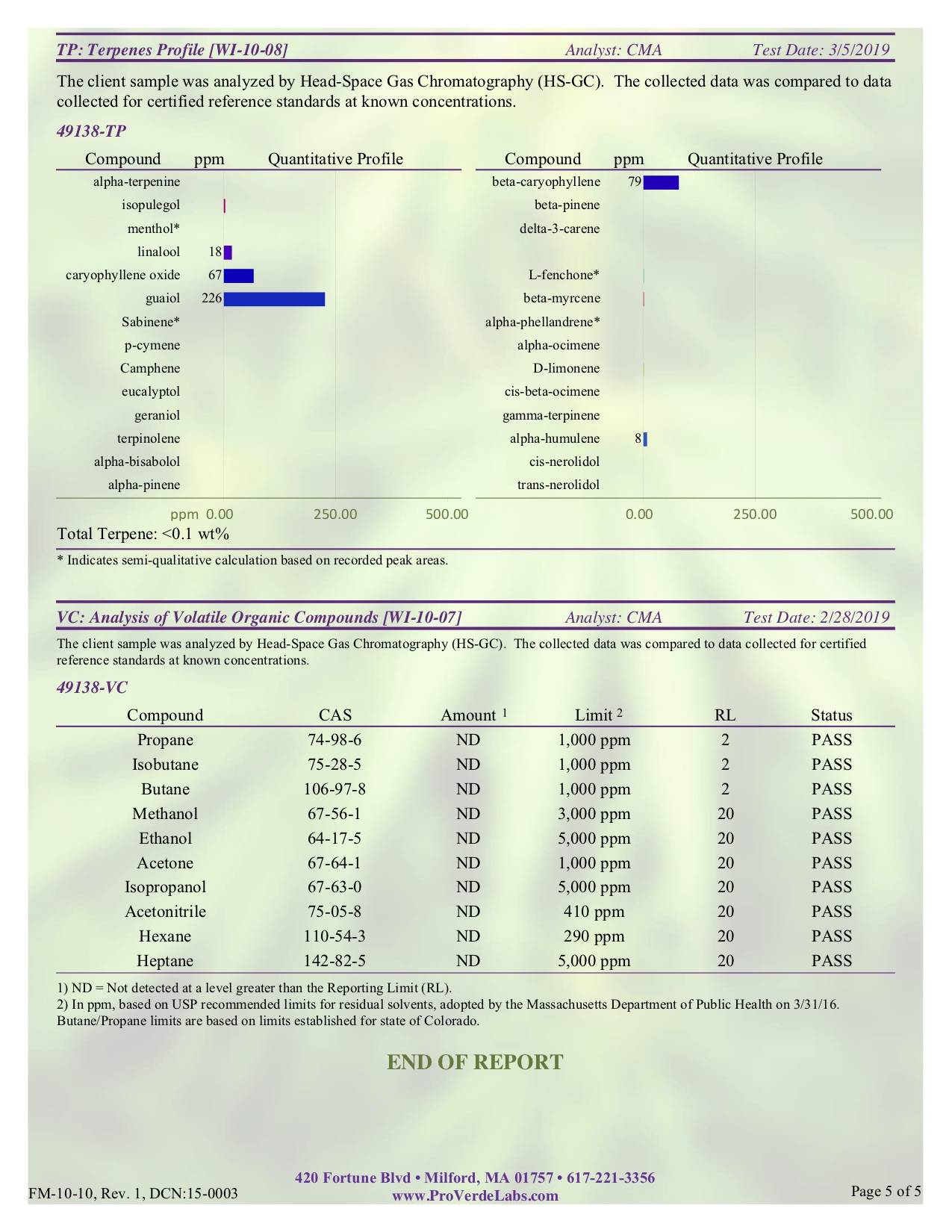 1500mg CBD Tincture Test Results June 2018: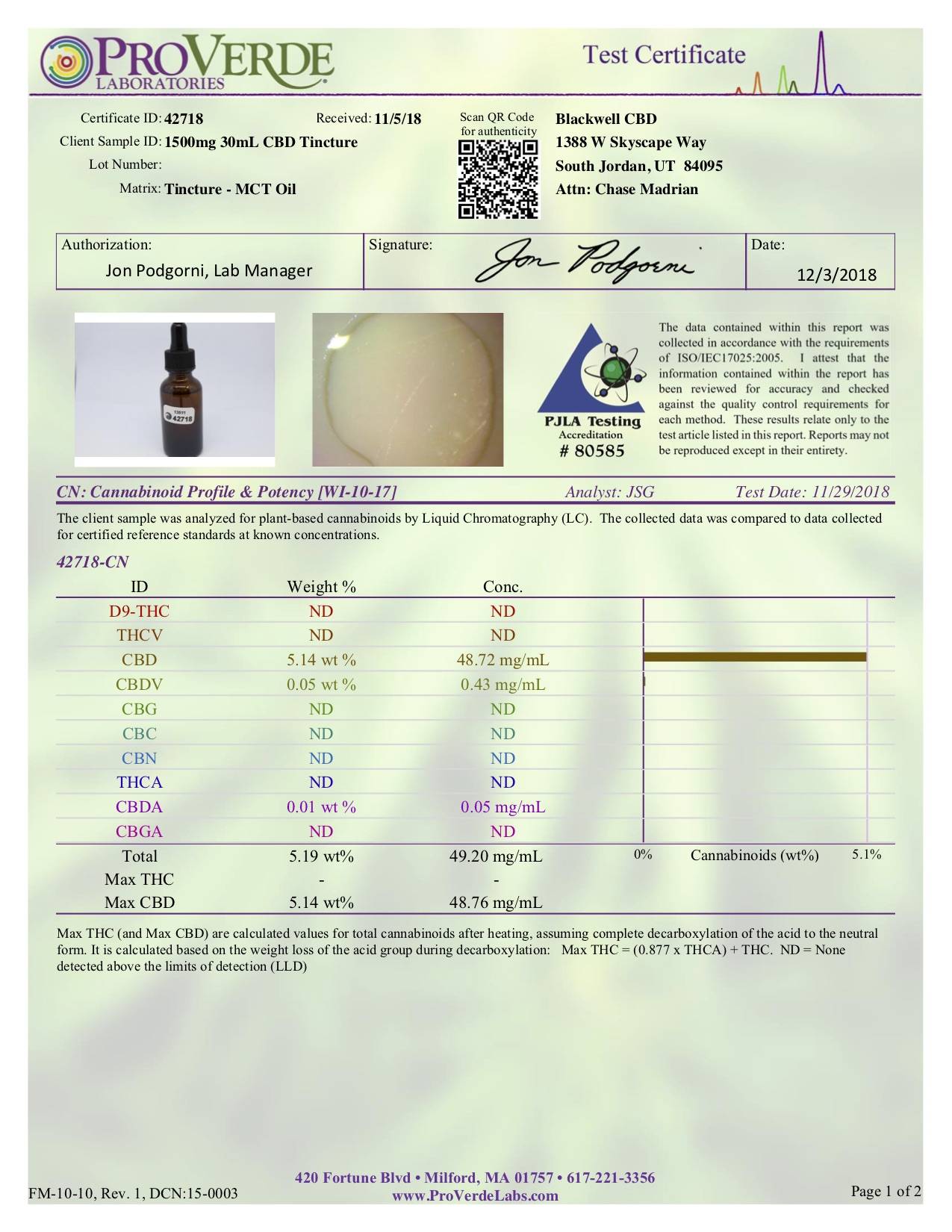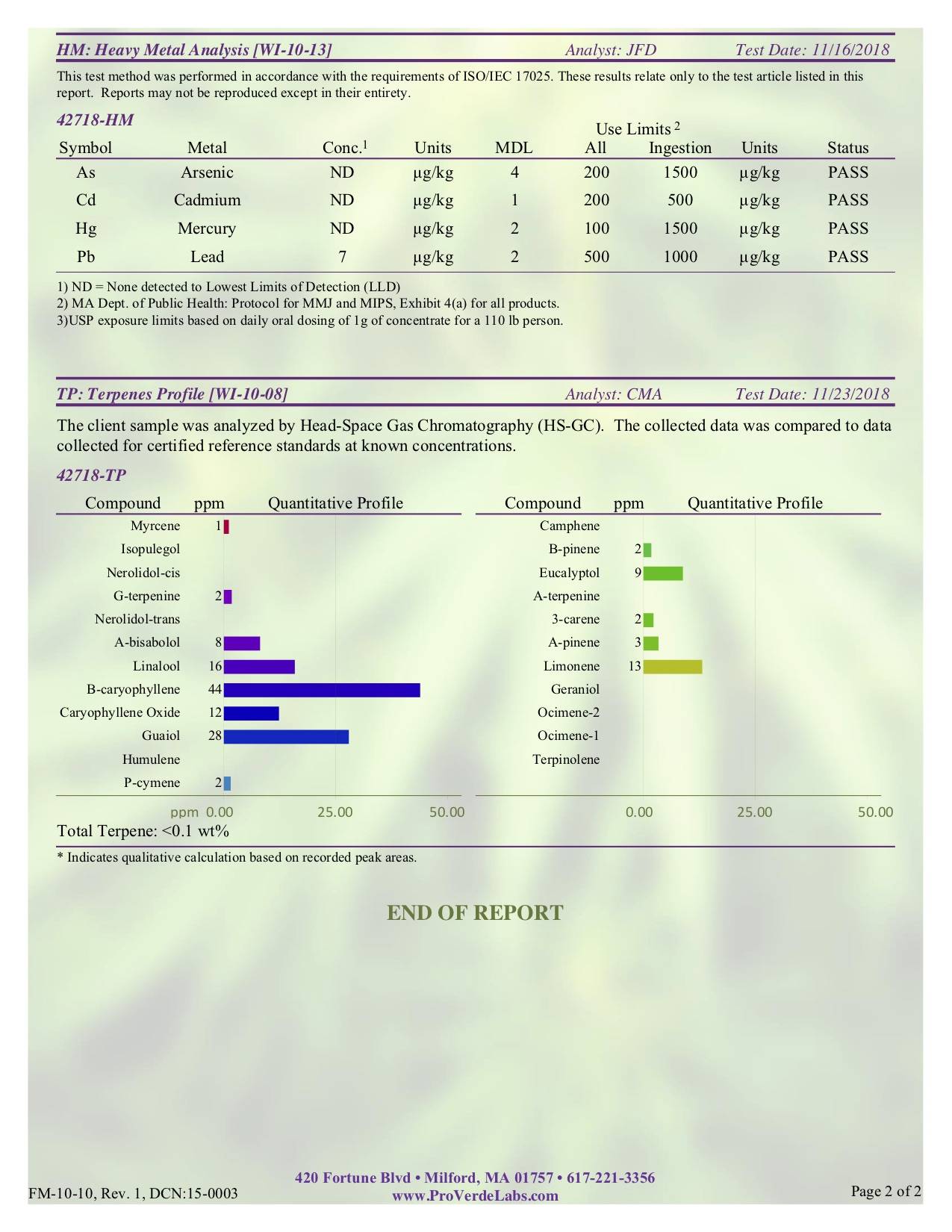 CBD + Curcumin 25mg Capsules Test Results June 2018: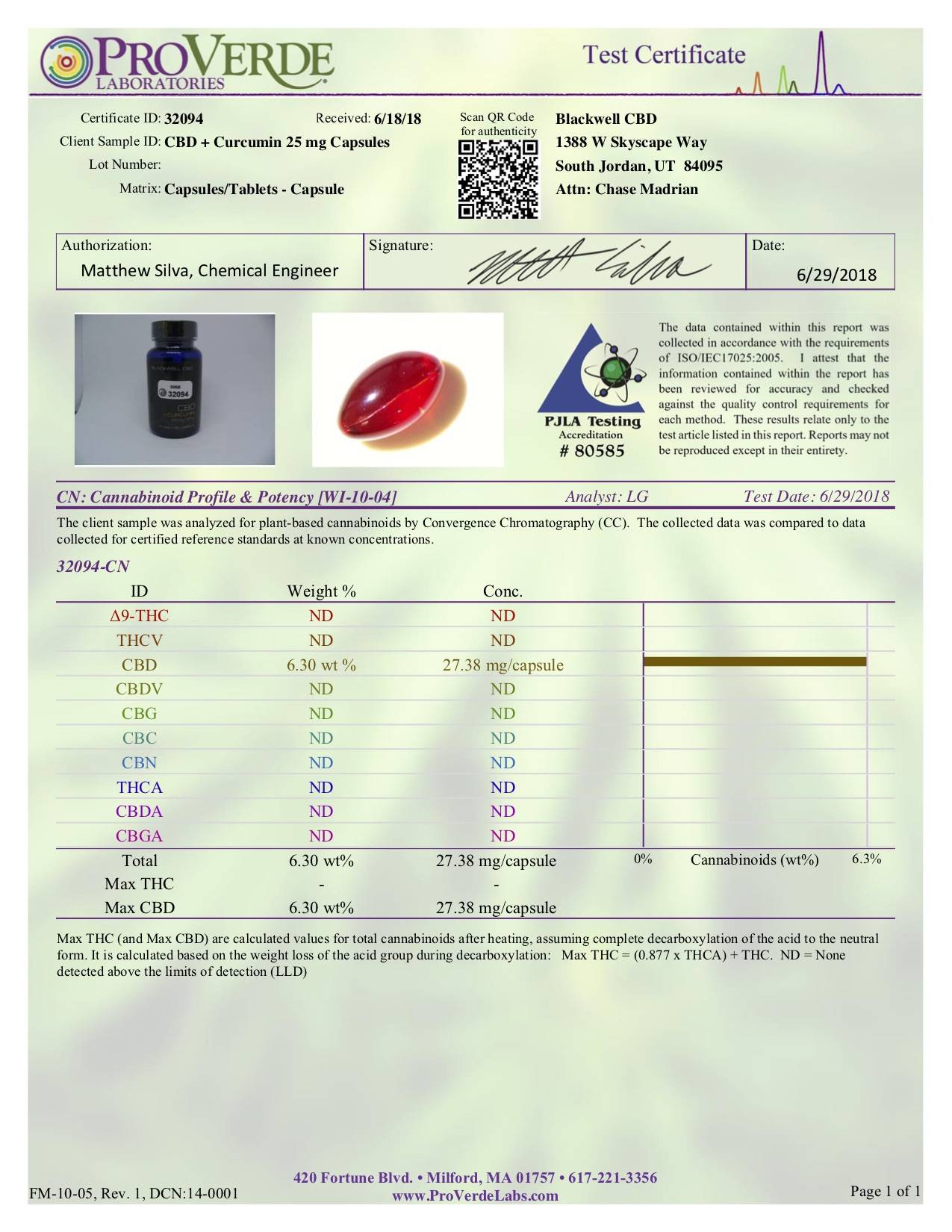 500mg CBD Tincture Test Results June 2018: